Assemblage: Exploring Domesticity
Saturday 27 April, 1pm – 7pm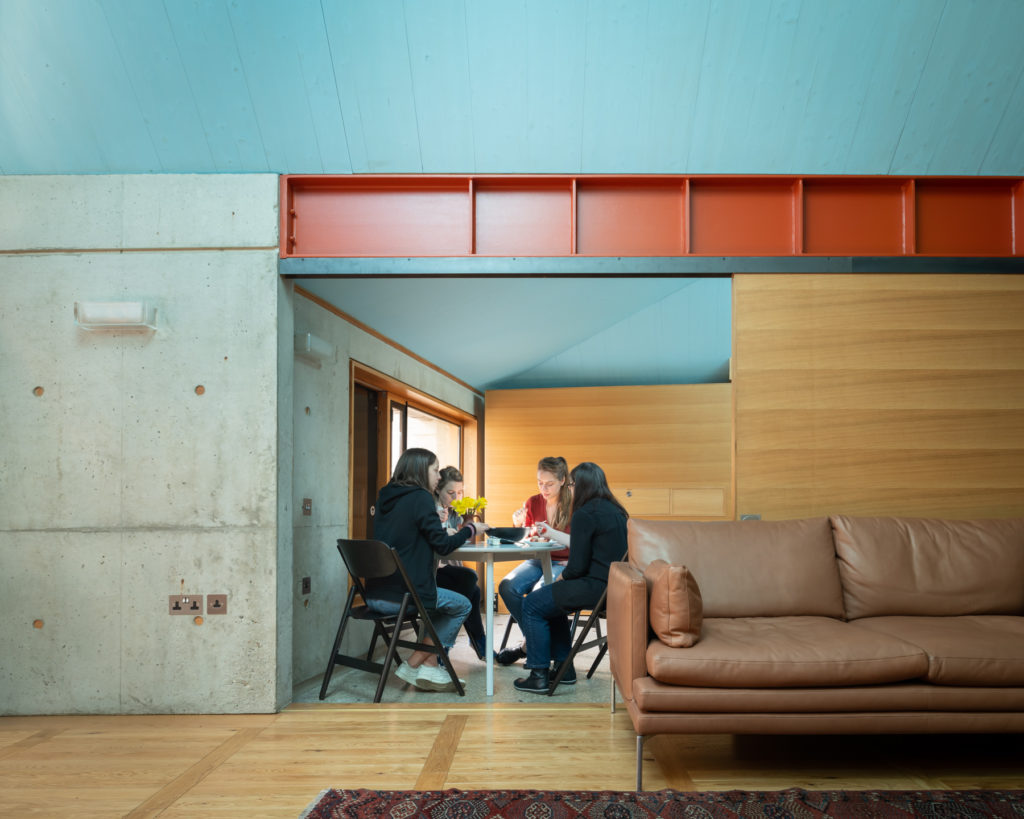 'Assemblage: art that is made by assembling disparate elements – often everyday objects.'
Named an assemblage to reflect the gathering of many different speakers, participants and formats taking place during the day, this event will launch the public programme at Walmer Yard and will take the form of a series of encounters and events held across the homes and centred around the theme of Domesticity.
Following a key note presentation in Walmer Yard's 'coats-on lecture theatre' by Shumi Bose, a series of workshops, smaller talks and film screenings will take place across the four houses, tackling the juxtaposition of the absence of technology in Walmer Yard with the current increasing presence of technology in our domestic environments.
Guests will be encouraged to explore the homes throughout the afternoon while the interventions happen in tandem across the spaces.
In the living room, the Feminist Internet will host a workshop exploring the gender stereotypes created by personal intelligent assistants like Siri, Alexa and Cortana and the implications this has on the design of our homes and domesticity.
Across the bedrooms Gonzalo Herrero Delicado, architecture curator at the Royal Academy of Arts, will host a series of conversations addressing the use of technology in the home. These will also explore the means in which we communicate with those who we live or share our domestic spaces with. From the bed Gonzalo will conduct conversations with speakers not just in the same room but also located in New York and Spain. Those joining Gonzalo 'in bed' include architecture practice Space Popular, curator of the Design Museum's latest show Home Futures Eszter Steierhoffer, and artists Fru*Fru.
In the kitchen Bompas and Parr will lead an exciting workshop reimagining the future of the napkin.
Conversations around the dinner tables will discuss how we use our kitchens, what the meaning of home means to those who have been displaced, houses as a place of work, and the changing nature of the private, social and romantic spaces of the home.
While in the media room showings of Ila Beka and Louise Lemoine's Koolhaas Houselife will explore the daily life of the housekeeper and those responsible for looking after Maison à Bordeaux, designed by OMA in 1998.
The day will conclude with a panel discussion and a drinks reception to celebrate the launch of the Baylight Foundation at Walmer Yard.