Proposal B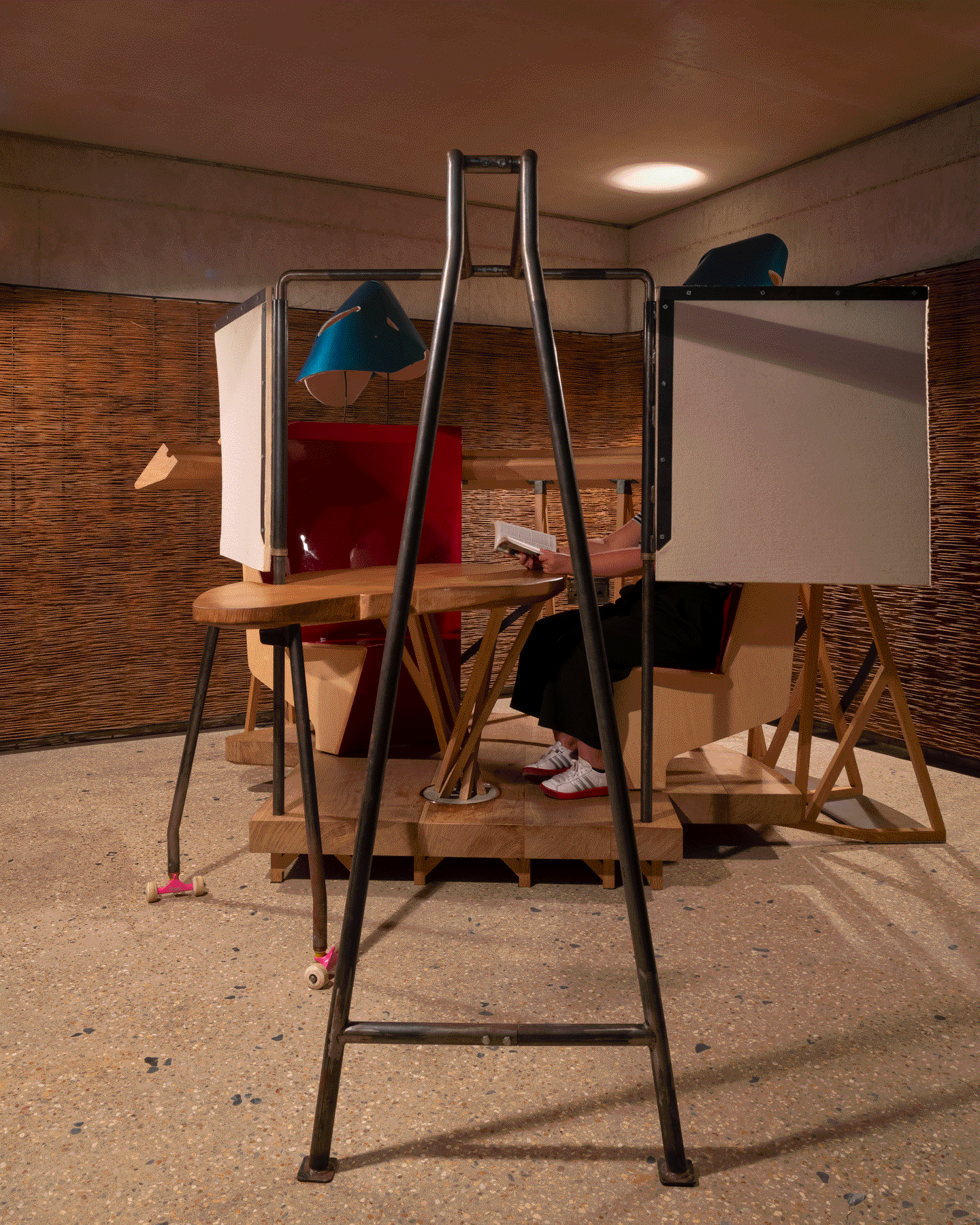 Originally designed for the 2018 Venice Architecture Biennale, Proposal B has now found a new home in the media room of House 2 at Walmer Yard.
The installation blurs the distinctions between furniture, art and architecture to create a literal and metaphorical platform for conversation and interaction.
Influenced by the traditional kissing gate, which allows people, but not livestock to pass through, and informed by historical precedents such as the medieval poche window seats of Stokesay Castle, Proposal B offers a place in which to think or converse.
This exhibit is playful, the moving parts to be enjoyed, all designed to encourage social interaction. While the tiny scale of the piece, now sat snugly within the wicker walls of Walmer Yard, still manages to encapsulate the breadth and scope of architecture.