Forum: The Life of Lines with Tim Ingold
Wednesday 12 May 2021, 6.30pm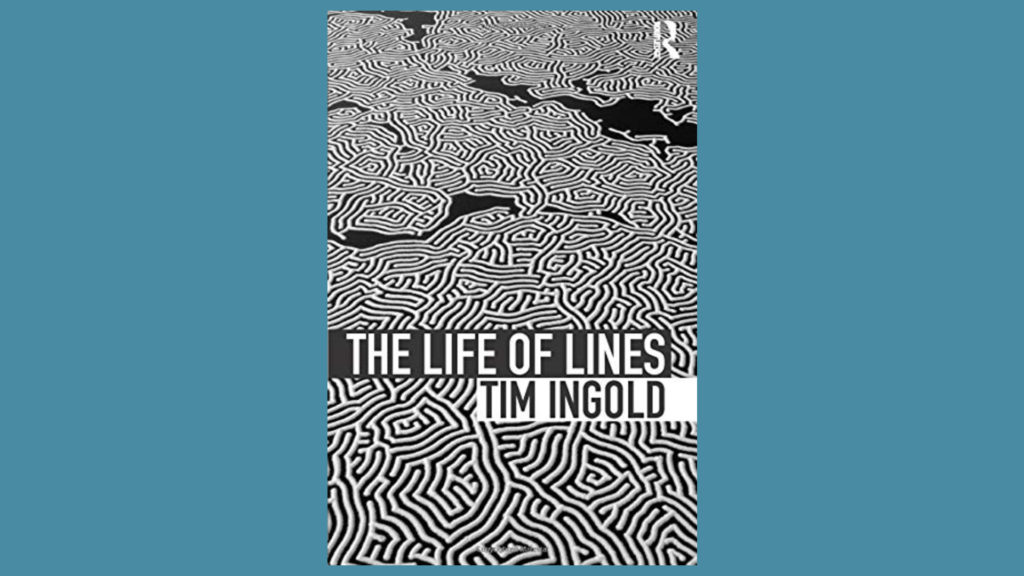 In this edition of Walmer Yard's reading group, Forum, the anthropologist Tim Ingold will discuss the ideas and concepts within his book The Life of Lines.
In The Life of Lines, Ingold argues that our world is woven from knots, and that this principle of knotting underlies both the way things join with one another, in walls, buildings, and bodies, and the composition of the knowledge embedded there.
His writings take in life, atmosphere, movement, surfaces, and what it means to be human from a perspective grounded in anthropology but weaving in interdisciplinary thoughts from the fields of philosophy, geography, sociology, art and architecture.
Ingold will give a short presentation, and this will be followed by a discussion led by Walmer Yard's keeper Laura Mark.
In this season of talks, neuroscientists, environmental psychologists, geographers, and anthropologists will talk about their work and how it relates to the field of architecture.
This series of talks will be taking place online via zoom. All participants will be sent a link to join ahead of the event.
Tickets are sold on a donation basis. All proceeds from the sale of tickets directly fund the work of the Baylight Foundation, which exists to deepen the public understanding of experiencing architecture through residencies at Walmer Yard and a cultural programme, as well as collaborations with artists, scientists, and other practitioners and organisations in arts and sciences.
About the speaker
Tim Ingold is Professor Emeritus of Social Anthropology at the University of Aberdeen. He has carried out fieldwork among Saami and Finnish people in Lapland, and has written on environment, technology and social organisation in the circumpolar North, on animals in human society, and on human ecology and evolutionary theory. His more recent work explores environmental perception and skilled practice. Ingold's current interests lie on the interface between anthropology, archaeology, art and architecture. His recent books include The Perception of the Environment (2000), Lines (2007), Being Alive (2011), Making (2013), The Life of Lines (2015), Anthropology and/as Education (2018), Anthropology: Why it Matters (2018) and Correspondences (2020).