The Architecture of the Bed
Tuesday 19 July, 6.30pm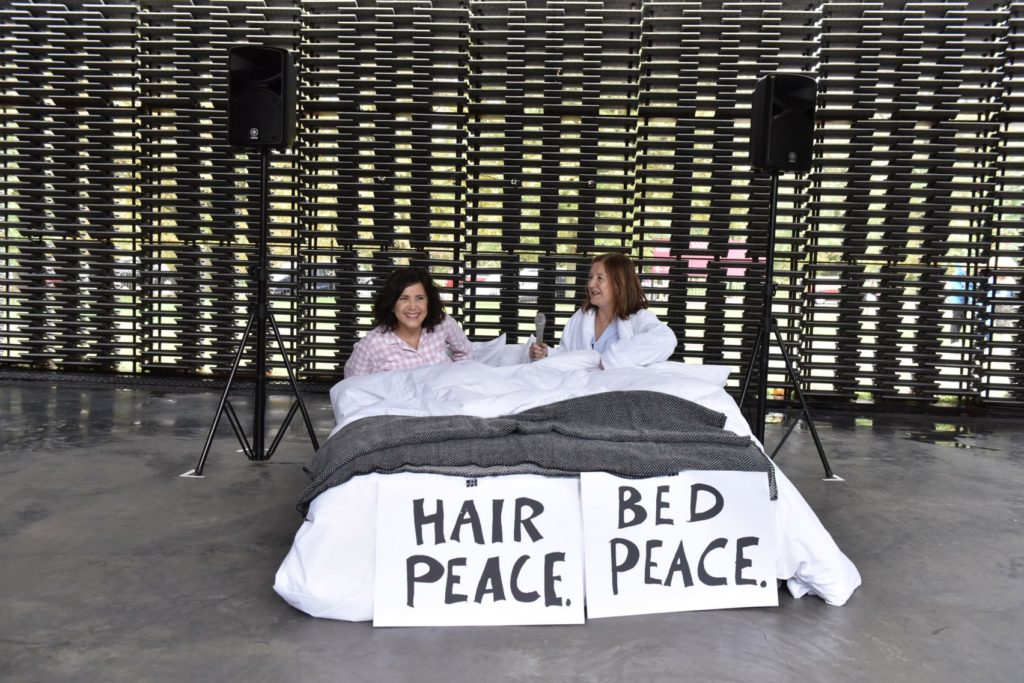 The way we sleep and in turn the spaces we use for sleeping has evolved. In pre-industrial Europe, it was the norm to have two sleep cycles. The time to sleep was not decided by a specific time but by if there were things to do. People went to bed after dusk but would wake a few hours later for a couple of hours to read, do chores or have sex, before sleeping again until dawn. This pattern began to disappear during the late 17th century. With industrialisation came shift patterns and a more regimented approach to sleep brought about by the separation of home and the factory.
But in recent years this has again changed. Working from home, and even working from bed, has become the norm. In 2012, Wall Street Journal reported that 80 per cent of New York city professionals regularly worked from bed and as the pandemic means more of the population is working from home, the ability to have meetings in bed with those around the world has again shifted our relationship with the bed as a place to sleep.
There are many incidences of working from bed throughout history. Hugh Hefner famously never left his bed. His office moved into his bed in the Playboy mansion in the 1960s. His bed became the ultimate office with a fridge, hifi, telephone, filing cabinets, a bar, tv, video cameras, work surfaces and a bedside table. Truman Capote wrote from his bed. The architect Richard Neutra started working the moment he woke up with all the equipment needed for designing and writing in bed. And in his later years, Matisse would draw on his bedroom walls from his bed with charcoal affixed to a cane.
Bedrooms are one of the most personal spaces in our homes. They are also synonymous with sleep. But what happens when they become the host of many other activities?
In this lecture renowned architectural historian Beatriz Colomina will discuss how our bedroom spaces are evolving and how modern lifestyles and technologies have given the horizontal architecture of the bed a new significance. This lecture will explore the new role of the bed as the epicenter of labour, post-labour and love in the age of social media.
The talk will be followed by a discussion with architectural historian and curator Shumi Bose.
This lecture is held in partnership with The Mosaic Rooms.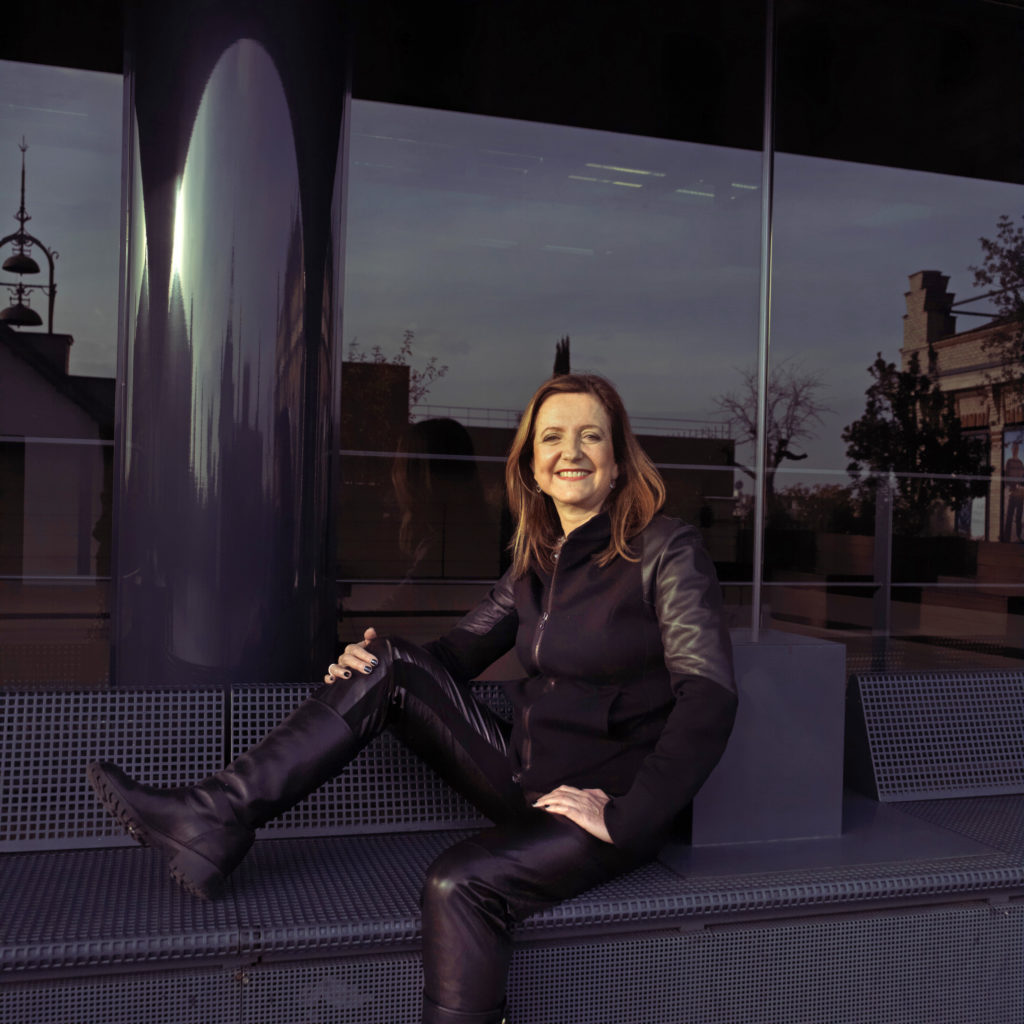 About Beatriz Colomina
Beatriz Colomina is the Howard Crosby Butler Professor of the History of Architecture at Princeton University and the Founding Director of the Media and Modernity Program at Princeton University.
She writes and curates on questions of design, art, sexuality and media and her writings have been translated into more than 25 languages. Her books include Sexuality and Space (Princeton Architectural Press, 1992), Privacy and Publicity: Modern Architecture as Mass Media (MIT Press, 1994), Domesticity at War (MIT Press and Actar, 2007), Clip/Stamp/Fold: The Radical Architecture of Little Magazines 196X–197X (Actar, 2010), Manifesto Architecture: The Ghost of Mies (Sternberg, 2014) ,The Century of the Bed (Verlag fur Moderne Kunst, 2015) and Are We Human? Notes on an Archaeology of Design (Lars Muller, 2016). Her latest books are X-Ray Architecture (Lars Muller, 2019), and Radical Pedagogies (MIT Press, 2022).
She has curated a number of exhibitions including Clip/Stamp/Fold (2006-2013), Playboy Architecture (2012-2016), Radical Pedagogies (2014-2015), Liquid La Habana (2018), The 24/7 Bed (2018) and Sick Architecture (2022). In 2016 she was chief curator with Mark Wigley of the third Istanbul Design Biennial.
In 2018 she was mas made Honorary Doctor by the KTH Royal Institute of Technology in Stockholm and 2020 she was awarded the Ada Louise Huxtable Prize for her contributions to the field of architecture.
Back in 2018, Colomina hosted bed-ins at both the Venice Architecture Biennale and the Serpentine Pavilion, where she interviewed architects including Farshid Moussavi, Lesley Lokko and Sam Jacob in bed.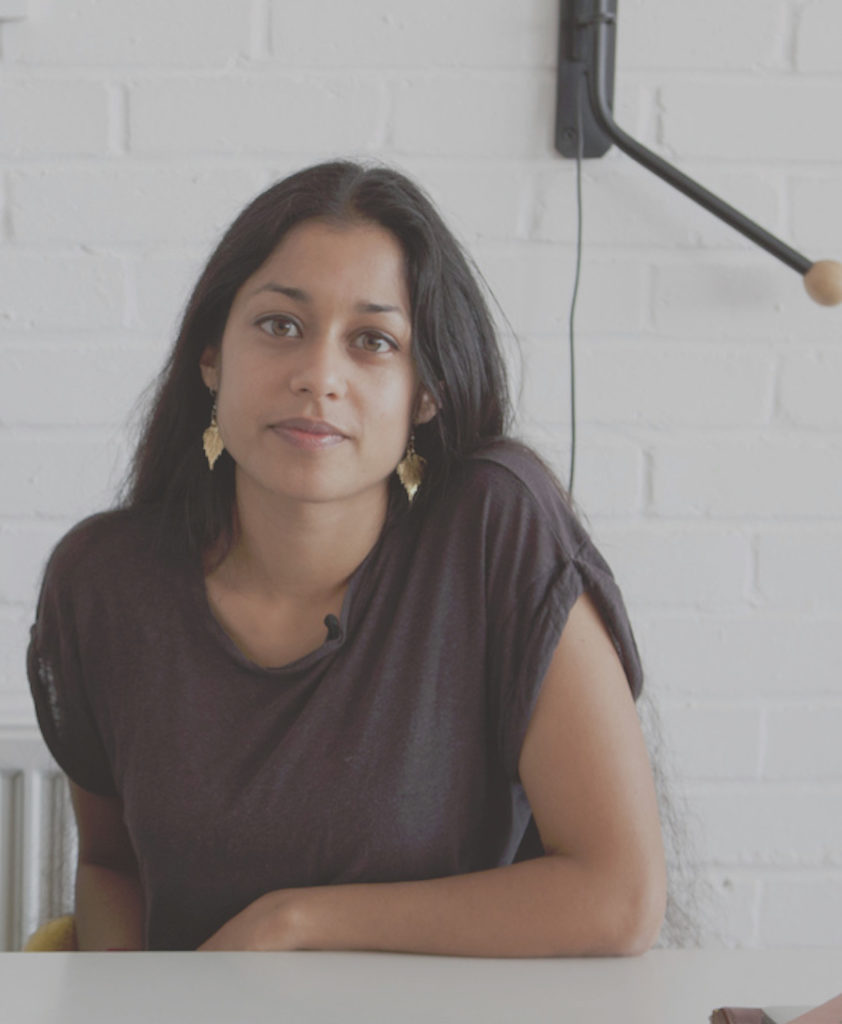 About Shumi Bose
Shumi Bose is an architectural historian, curator and educator. She is a Senior Lecturer in Architecture at UAL Central Saint Martins, and a visiting lecturer at the Royal College of Art. Shumi has worked as curator at the Royal Institute of British Architects and at the Venice Biennale; in 2021, she was appointed as a trustee of The Architecture Foundation and in 2020, founded Holdspace Architecture, a platform for architectural discourse outside of the academy. Shumi is interested in narratives of decolonisation and speculation, and likes to share stories from architectural education, publishing and curation.