'The personal encounter turns architecture into experience.'
Pallasmaa, Collingridge and Binet in conversation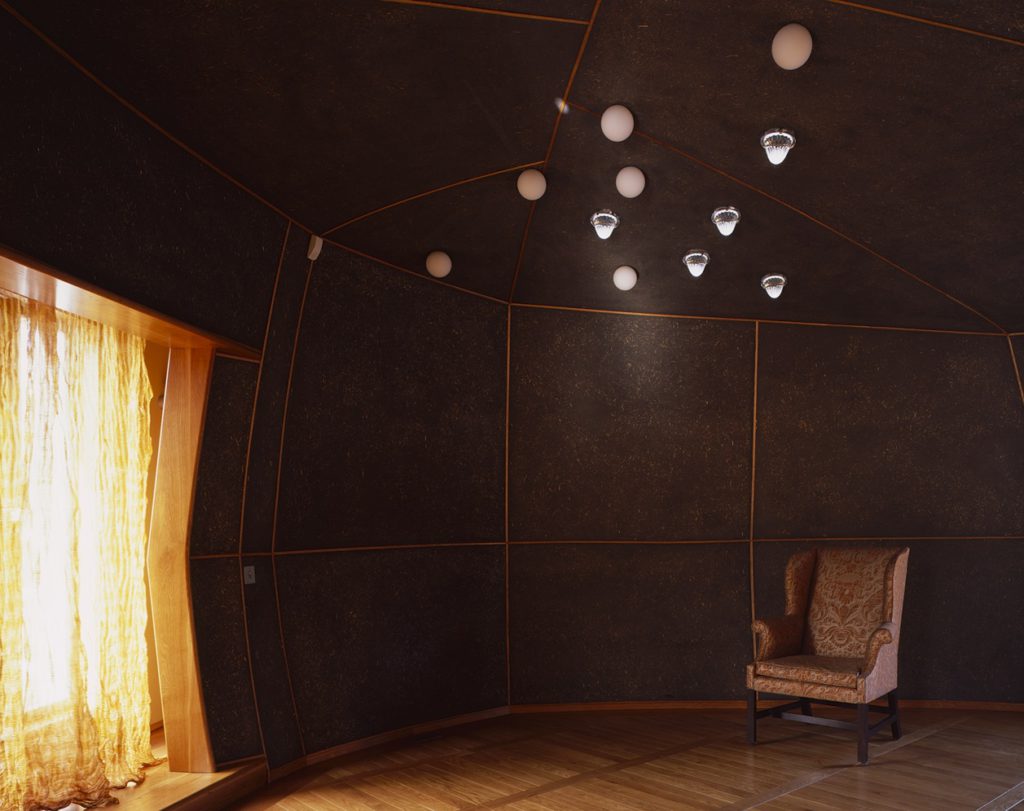 As we move more of our programming online, we thought we would revisit some of our past lectures, talks and discussions, that have taken place as part of our seasons on The Lesser Senses and Domesticity.
The first is a discussion between the renowned author of Eyes of the Skin Juhani Pallasmaa, designer Fenella Collingridge and architectural photographer Hélène Binet.
The conversation, which was chaired by writer and curator Vicky Richardson, explored the role our senses play in the understanding of space, innocence in architecture and the framing of architectural imagery.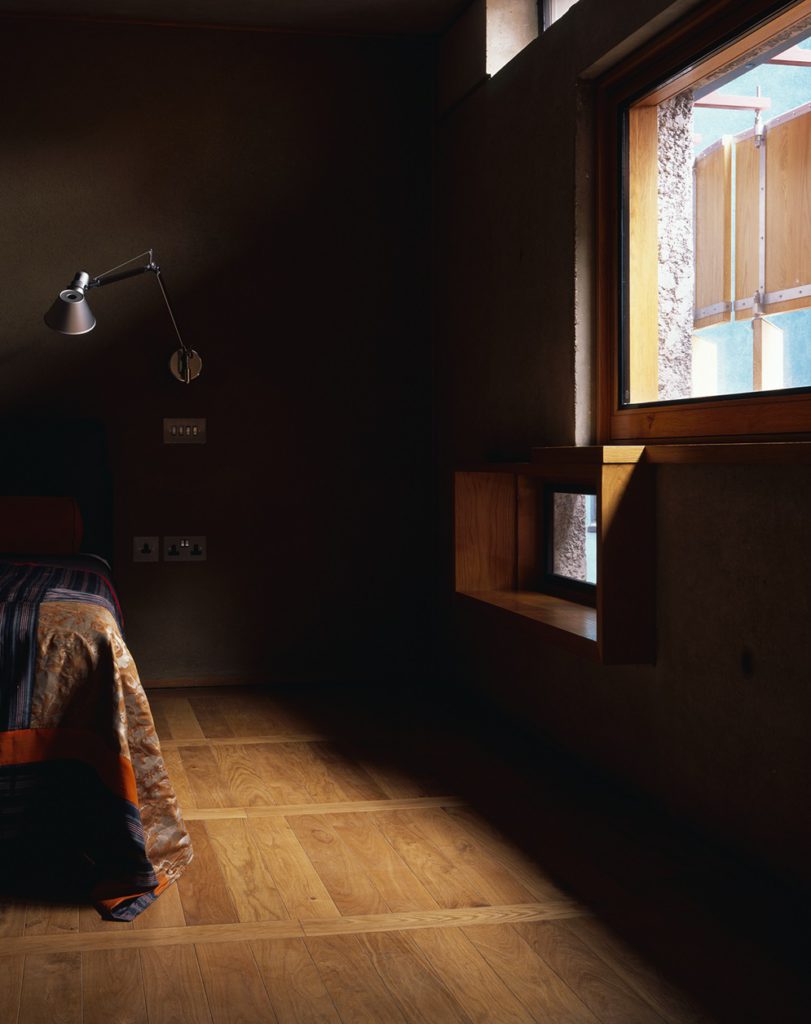 Read an edited transcript of the discussion below:
Vicky Richardson
Is it a more instinctive thing for you about feeling the atmosphere of the space?
Hélène Binet
Honestly, the first impressions for me are about walking, thinking, looking at how the light changes. It's about putting together my emotion with what is the rationale. Architecture has a huge palette of expression, but I come from photography.
Vicky Richardson
Juhani, for a long time you have been thinking about and writing about architecture perhaps from a more unconscious or sensory side. Why is it so important for us to talk about this now?
Juhani Pallasmaa
My interest in sensory and sensual aspects of the world derive from my childhood as a farm boy. Nowadays when I am introduced as an architectural phenomenologist, I always feel a bit uneasy because my phenomenology is a farm boy's phenomenology, which is concentrated on looking without preconceived theories and then trying to understand what I'm seeing.
It is only since I started to write I that I realised that the way phenomenological philosophies are defined is as pure looking. My eyes at the age of 83 are still a farm boy's eyes. I look at phenomena with innocence.
I'm often introduced as a theorist, but I would object because I don't even know what architectural theory could be. Architecture is much more a manner of personal expression than arising from theory. So, I'm confronting phenomena in the world and then reporting on what I see. I never theorise. It is always grounded on personal experience.
I have become really interested in architecture as experience. Only the personal encounter turns architecture into a poetic of architectural experience. I have been developing an understanding of architecture as experience fundamentally based on the great American pragmatist John Dewey who published the book Art as Experience.
Most architectural photographers photograph the building as an architectural object. As I understand it, Hélène photographs the building as her experience of it, which is a completely different thing.
Fenella Collingridge
There was one moment when she was photographing a window seat at Walmer Yard and she said 'When I photograph a seat I sit in the seat to sit and then I get up and I take a step back and that's when I take the picture.' It was really lovely.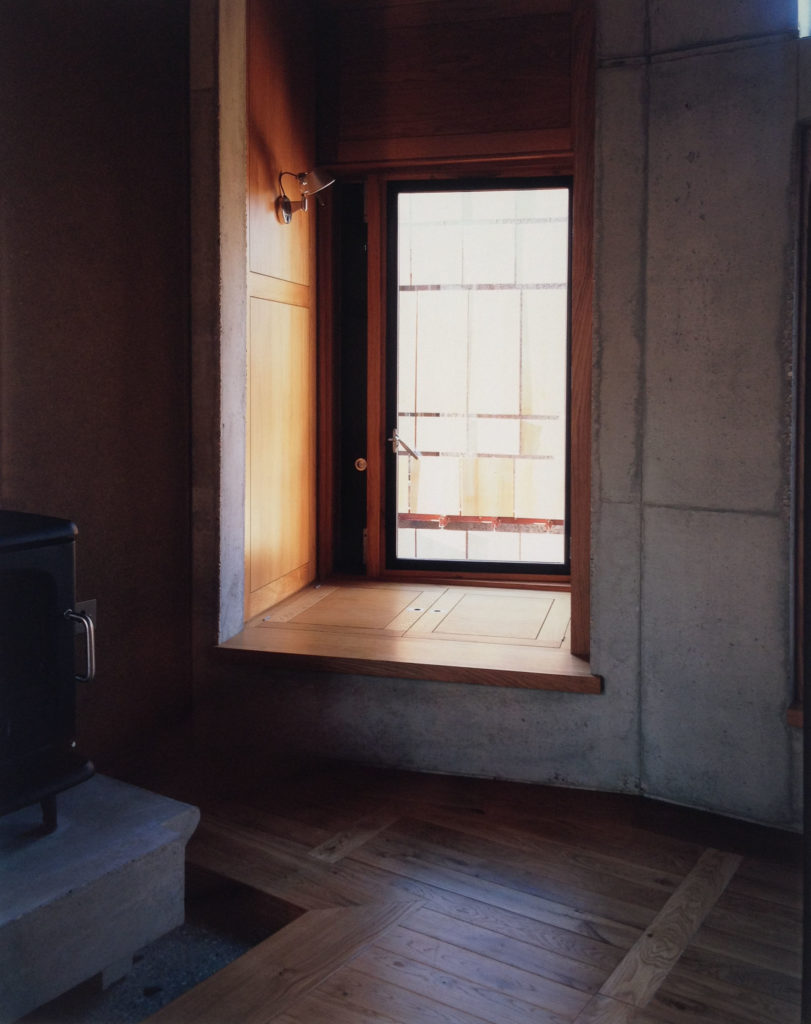 Vicky Richardson
I love what you said Juhani about this idea of innocence and coming to architecture in an innocent way.Perhaps the architecture world – of academia and professionalism – desensitises us. Maybe we are over theorising and over rationalising what we see and experience. We have to make some kind of relationship between the senses and the brain. How do we do that without losing our innocence?
Fenella Collingridge
It is understanding the basic principles of how something is carrying loads or lit depending on what time of year it is – those interpretations aren't really intellectual. They are almost intuitive. When you do make an intellectual interpretation, it is to do with organisational rigour.
Hélène Binet
I come from having to deal with translating the multi-sensory experience of a building into a visual experience. I see that from very early on humans had the necessity to frame the visual experience. Did the frame celebrate or kill the expression?
Juhani Pallasmaa
In my view architecture all around the world is in great trouble. This is for two reasons: it has already lost its innocence, both cultural and artistic, and it has turned into a kind of rhetoric instead of having an existential grounding. Architecture is fundamentally, as all arts are, about the world and human life within the world. It is not about architecture itself. Today's architecture is dominantly about architecture as a discipline and a closed world. We are increasingly living in a scientific world which is detrimental to architecture. Architecture still has the task of bringing us back to myths and the unconscious world.
My favourite philosopher Maurice Merleau-Ponty, says: 'we come not to see the work of art, we come to see the world according to the work.' It is a beautiful formulation. This is the key in the loss of the relationship of architecture in our life world. It has become too much a professional, closed world.
Vicky Richardson
From very early on we have a drive to draw and to represent what we see. It happens in architecture as much as in art. For many centuries the idea of architecture carrying meaning has been very much part of the practice of architecture – even before we had architects.
Juhani Pallasmaa
I define architecture as a means of framing our view of the world and our existence in the world. Architecture does that at its best in a very humane and poetic manner.
We experience the world differently when experiencing it through architecture. Good architecture looks at the world for us. A good building, for instance, selects the aspects of the landscape and opens a window toward the mountain top or towards the apple tree in the garden.
Vicky Richardson
Architects have to go out and win arguments with clients and build things which answer a variety of requirements in a brief, often dealing with an extremely complex set of circumstances. Do architects need to rise above all that and do more?
Fenella Collingridge
At Walmer Yard we were gifted a good client, so it wasn't such a big problem. If you really believe in what you are doing, then it is incredibly convincing to people. That sort of power usually enables you to win around the people who are sceptical or don't want to do it that way or have a quicker, easier way. That goes right through from the client all the way through to the builders. That belief pulls everybody with you.
Lionheart (from the audience)
I am currently exploring the poetics of space and using poetry as an amalgamation of architecture to affect mental health. Juhani spoke a lot about ocular centres in Eyes of the Skin, is there ever going to be a time when we start centring emotions in space?
Juhani Pallasmaa
That has been my mission as a writer – to reveal our relationship with the world and how architecture rises from that relationship. I want to emphasise here that my background is as a practicing architect. I have one of the biggest architecture offices in Finland – I have 54 assistants. I am not speaking as a theorist at all.  
Architecture needs two things – innocence and autonomy. Both of these are lost. The autonomy of architecture as an artistic expression is lost. We have become a service profession in most parts of the world. The architectural profession has to fight back its role as cultural agent instead of being connected with the business world.
From the audience
Is there a difference in the way that we experience and represent spaces that have been adapted from historic buildings or ruins and new build spaces?
Vicky Richardson
It makes me think of why it is that reused buildings make such great spaces for art and the role of memory in terms of the senses. Memory being intimately linked to our senses.
Fenella Collingridge
It is about things being worn, you can see how things were used, how the materials have aged. If you do something new, if you consider the grain of what you are building with then you get the same intimacy as something that has worn and weathered and carried a different set of memories.
Hélène Binet
Of course, to have a palette of materials which are both new and old is immediately rich, especially for composing an image. But it has to have a reason – that is what matters.
Juhani Pallasmaa
All architecture projects are contextual. They are always in dialogue with what exists. This is the same with renovation and with new buildings. The architect's responsibility is to improve the human landscape. A responsible architect makes even a mediocre or bad piece of architecture look good.
Vicky Richardson
The contemporary interest in image seems to be heightened by the technology that we have access to now. It is like we are now incapable of making our own memories unless we can take a photograph of what we see. Is this the current thing because smartphones are relatively new or is this part of a wider urge, we have to document our lives?
Juhani Pallasmaa
There is a competition for architectural images. It is a completely wrong orientation. From its very beginning the art of architecture has been a relation of art. Buildings have related us with something else – cosmos. Relating us to the world, to other people and to other buildings, that has been the essence of architecture, but it has been lost in the competition for the image.
Hélène Binet
We almost don't have enough distance to completely understand where we are going. My first wish would be to have a new name – that photography is one thing, and snapping is another. I don't want to be moralistic about what is wrong and what is right, but I want to make a difference between the two.
There is nothing more important than time in experiencing an architecture of a landscape. This new tool doesn't include time. What can we offer to recreate that thing? We still all biologically process our experience in the same way. We need to reintroduce time.
Vicky Richardson
To defend snapping, I'm a great fan of Instagram. I love seeing the fact that everybody photographs the same thing. This season the number of people I know who have been taking pictures of leaves on the pavement. Instagram is just full of leaves on the pavement. That is rather beautiful that we can create these kinds of connections.
Fenella Collingridge
Is it more beautiful than the leaves on the pavement though?
Juhani Pallasmaa
There is also a difference that many of the people who photograph the leaves on the pavement, don't look at the leaves so much.
Vicky Richardson
There is looking, and then there is looking.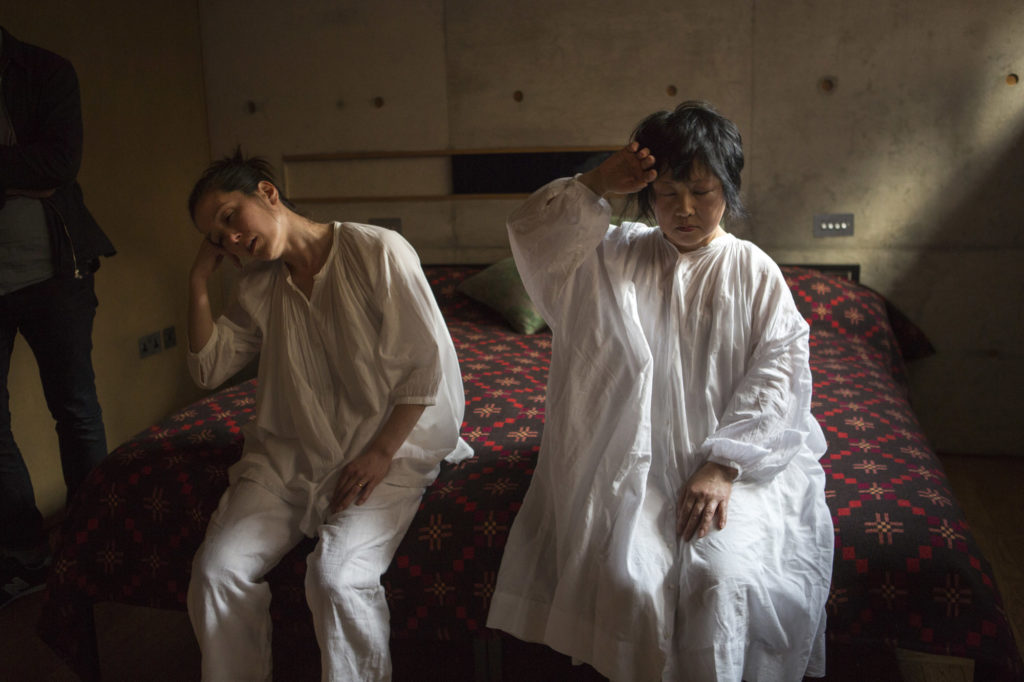 Takako Hasegawa (from the audience)
Coming back to emotions, could you talk more about choreographing emotions and how the space speaks to you emotionally. As a choreographer I think about how eyes travel, how the surfaces feel on the skin, and how spaces invite me to navigate. How does Walmer Yard speak to you in an emotional way?
Juhani Pallasmaa
Good architecture accompanies us. From the moment that you see the building it begins to have an effect on our behaviour. Architecture really takes us from one place to the other. Good architecture imagines on your behalf. When you have a desire to look out, the architect has placed a window right there. When you become interested in the floor above, a good building has the stair right there. It is a delicate choreography of human expectations and movements.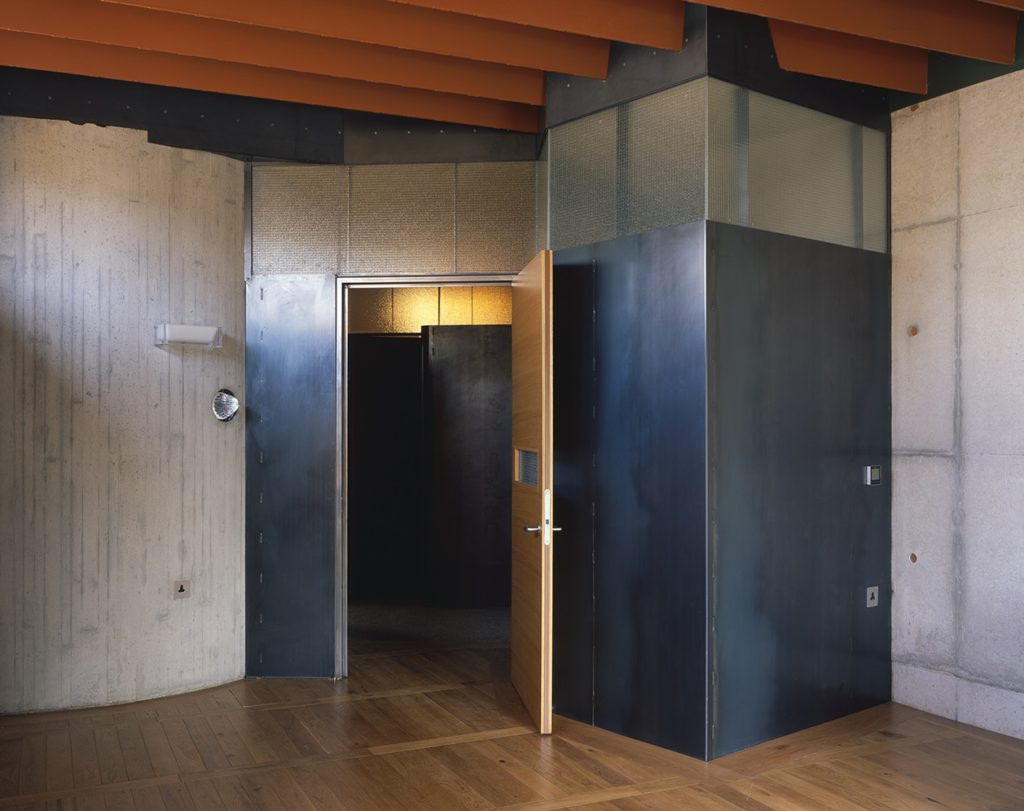 Fenella Collingridge
In this building – because the site is quite small to fit four houses on – a lot of the circulation is slightly extended, and you walk around something and through a shadow before you come to a room or a window. That gives a much more ritualistic and choreographed way of moving through it. Every time you enter a room you step up, which is an influence from Japan. Your body is registering these little increments.
Juhani Pallasmaa
That is one of the nicest details I have noticed during my stay here. You enter from the stairway on a concrete floor and then the wooden floor of the bedroom space is raised up. At the point of entry, you are in the world out there but when you take your shoes off and step on the wooden floor, then you are at home. It is a very good example of the subtlety of altering and conditioning our moves through the building.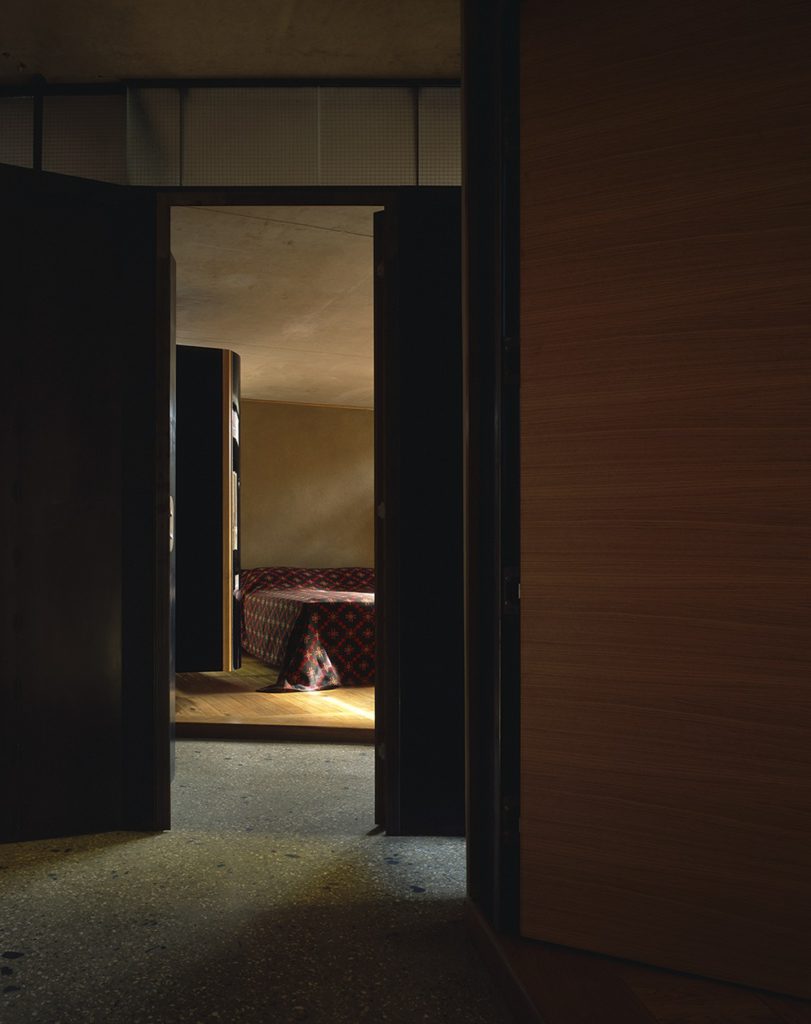 Fenella Collingridge
The intimacy of people's lives is so important in architecture and we often forget that.
Hélène Binet
I want to go back to the issue of perception because for me to do something, that is what I need – to feel the building on a different level.
I feel people have more of a horizontal or vertical perception of space. We want to feel the horizon. When we look and we move it is not always what we see but what also may be behind us.
Our experience of the horizontal is more significant. We have more sense of wanting to protect us from something which is around us.
Juhani Pallasmaa
The answer is very clear, good architecture prepares you for what is to come.
Architecture today has become so surface oriented that this emotional and experiential effect of what is behind a wall is somewhat lost.
Architecture is a totally plastic expression which doesn't stop at the surface. Even in a room, good architecture maintains your consciousness of where you are. While you are in the intimacy of your room you are aware of the landscape and the city.
Architecture is an epic artform in the sense that it tells really deep and meaningful stories. Modern architecture in the last 20 years has lost this particular epic dimension – think of Alvar Aalto, Louis Kahn or Le Corbusier's work, they are all epic works, like novels.
Crispin Kelly (from the audience)
Is the digital world of the future something which you feel will enhance our experience and connections in the world or do you feel it is a negative thing?
Juhani Pallasmaa
The digital world has made information more available but the important things, in the world and in life, are not information. That is the problem with the digital world – it tuns everything into information. It detaches it from its context and it detaches things particularly from the lived and emotive context.
So, although I would be a fool to say the digital world has no value – of course we wouldn't have air traffic and up to date medical care without computers – but computers can be misused. They are much misused in architecture to replace human imagination particularly in architecture schools. Students should not be permitted to use computers in the first two years until they have passed a test which shows they have learned to imagine and feel through their imagination.
In today's world we tend to think of all technologies as innocent. No technology is innocent. There is a study in Finland looking at kids around six to seven years old who have used digital technologies all their lives. They have lost their capacity to recognise human faces and to read human emotions. These are really serious things which are not thought about or talked about.
From the audience
Modern architectural photography often adds to the mythology of architecture through the image. What are the difficulties posed by architecture photography with or without people in it?
Hélène Binet
I am more interested in you entering the space which I have created in my photograph. You can then layer on to the image your own dream or perception or reference to something else. Not having a human figure in the image helps that process.
From the audience
When did we notice a change in architecture? Do we really agree that it is for the worse?
Juhani Pallasmaa
We are changing ourselves. One very important change is that we are increasingly becoming creatures of focused vision as compared to what we may have been tens of thousands of years ago. We ourselves are changing not only our architecture. We need to make a decision whether we wish to support these changes or fight against them.  
Vicky Richardson
A lot of students are interested in the social engagement of architecture and the role of the architect as an activist. The desire to change the world through architecture is a very current concern and I wonder how this fits with the mission of architecture as an art form.
Fenella Collingridge
Social engagement is exactly an understanding of context and peripheral changes.
From the audience
Is the state of being able to stay innocent a privilege that not everyone is lucky enough to have?
Vicky Richardson
Is it a luxury to indulge our senses in architecture? Who has time for innocence?
Juhani Pallasmaa
I don't see those two things as opposites at all. It is the innocence of poetry that opens up entirely new worlds for us.
From the audience
What is architecture?
Vicky Richardson
I recently read an essay by Susan Sontag called Against Interpretation which she wrote in 1964. She is calling the art forms to return to the senses and at the end of the piece she says: 'we need to see more, feel more, hear more.'
What she is really saying is that we have become so reliant on interpreters in the arts. This is so relevant today. Not just in architecture but when I go to art galleries it feels like we are becoming ever more reliant on the text interpretation to guide us through the work and almost to tell us what to think. It is like we have lost out confidence to make a judgement.
It feels like we have decided there is a need to explain architecture, but we don't do that with music. We don't need to have the experience explained to us.
Hélène Binet
When you are at high school you learn the basic criteria for music, the history of art and literature, but not architecture. I have always wondered why. It is only a rare case that you are confronted with the complete set of tools to make architecture.
Juhani Pallasmaa
I teach around the world and usually when I begin a workshop, I start by telling my students: 'I'm not even going to try to tell you what architecture is. I'm trying to make you understand who you are.'
Current education ignores the self, but the self is the ground of all understanding. We speak of architecture as something objective, but I believe architecture is more a matter of personal confession than anything rational or scientific. It is all about learning to understand who you are as the basic condition for creating architecture.
---
Dialogue: Pallasmaa, Collingridge and Binet was originally held at Walmer Yard on 26 November 2019 and was organised in collaboration with Architectural Design (AD) and in partnership with Arup.